Wires-X VIDEOS
AESU WiRES-X: Intro
Yaesu System Fusion Introduction
Complete guide to Yaesu System Fusion & Wires X Everything you need to know! C4FM Everything Covered
FT-2DR/DE PDN (Personal Digital Node) - Part 2 HRI & PDN Modes
Yaesu FTM-100D WIRES-X PDN Basic Setup
Wires X Setup
Yaesu Wires X Rooms
Connecting to Yaesu Wires X - Basics
Repeater basics Wires-X (HRI-200) vs FCS reflectors (DV4mini Openspot)
How to use Wires-X on the FT3D and C4FM (System Fusion)
Connecting to a WiresX Node
Wires-X Linking
Hotspots & Fusion / Wires X
CQ-UK ROOM WIRES-X ID 27793
C4FM Analogue vs Digital
C4FM WiresX on a Yaesu FT-991A (Easy Op)
View / Use the Wires-X Fusion Rooms Guestbook

Here you can enter to view and or post Wires-X:
Node ID
Room ID
Room Name
Room UTC
Your Location
Your Website
Any Comments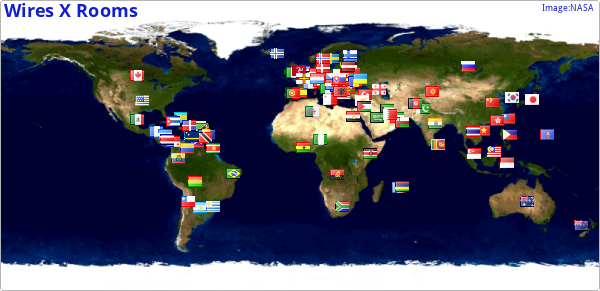 Installed Flag Counter 2 Sep 2020
Ham Amateur Radio Callsign Studio
This website is GDPR compliant.
Copyright M7WDX Amateur Radio Station. All rights reserved.
Ham Clock Pi edition
Weather-X V 1.1.9
By Peter Homer EI4JR
Free to use and pass around.
Weather Display Software or Virtual Weather Station Software
McAfee Checked Zip Files on my server are SAFE